You Have Made a Choice… for Lifelong Sobriety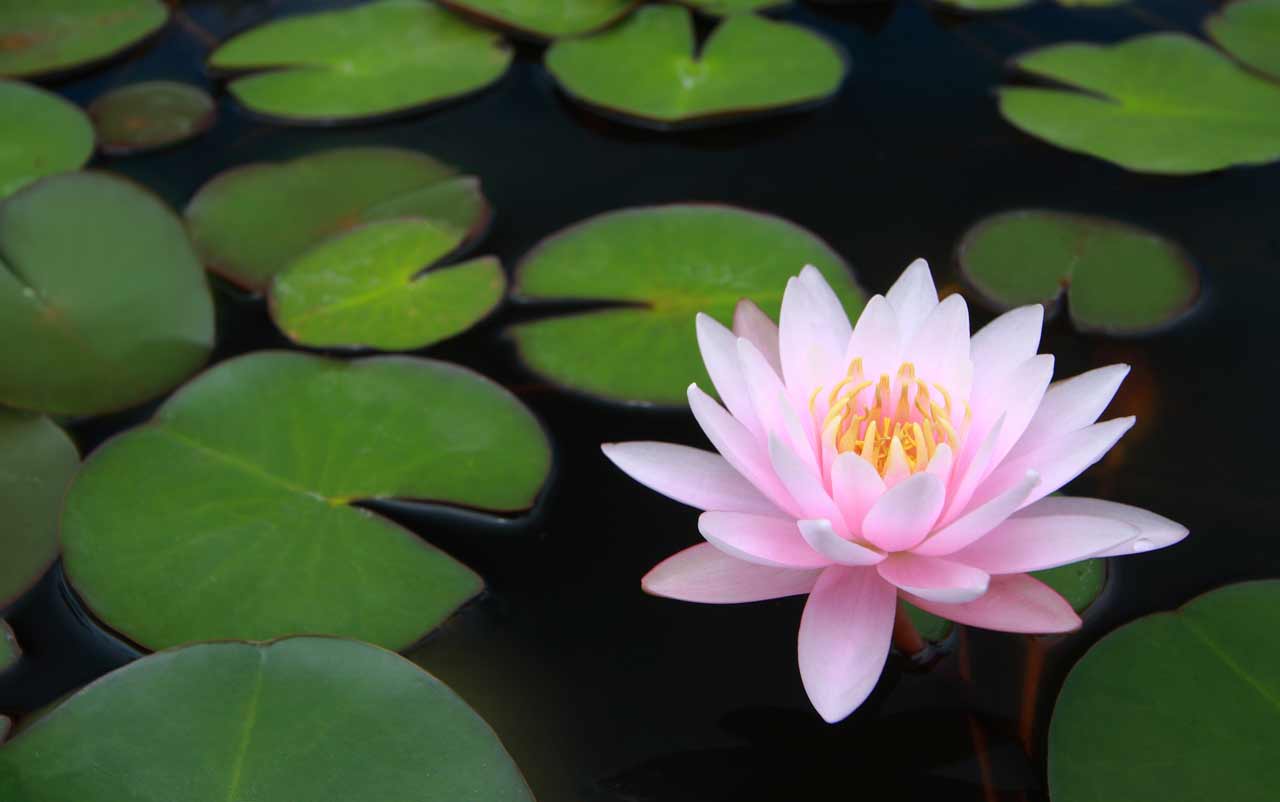 A Sobriety Date represents the awesome accomplishment of one-day-at-a-time living without alcohol or drugs (nicotine counts) for one year. This page will fiercely protect the anonymity of all participants who choose to share Sobriety Anniversary Dates. We have surpassed our first-year goal … to exceed in total sobriety time the 25 years my sister, Laura, struggled unsuccessfully with alcohol and drugs.
This page affirms a special sober community and the collective accomplishment these remarkable individuals are achieving on a daily basis throughout the world! Our 2023 goal is to surpass 27,000 collective sober years. Our new long-term goal is to document and affirm 33,000 sober years by 2030. You now number more than 1000. Your response has been overwhelming. Thank you for your participation, and … Congratulations!
Enter your Sobriety Anniversary Date here:
---
| | | |
| --- | --- | --- |
| Anniversary #1 | 9th March, 1993 | 30 years |
| Anniversary #2 | 26th March, 1998 | 25 years |
| Anniversary #3 | 28th January, 1979 | 44 years |
| Anniversary #4 | 13th May, 2002 | 21 years |
| Anniversary #5 | 2nd February, 1991 | 32 years |
| Anniversary #6 | 19th January, 1951 | 72 years |
| Anniversary #7 | 30th January, 2002 | 21 years |
| Anniversary #8 | 6th June, 1987 | 36 years |
| Anniversary #9 | 20th October, 1976 | 47 years |
| Anniversary #10 | 1st July, 2005 | 18 years |
| Anniversary #11 | 14th September, 2000 | 23 years |
| Anniversary #12 | 10th September, 2001 | 22 years |
| Anniversary #13 | 4th January, 2002 | 21 years |
| Anniversary #14 | 30th January, 2002 | 21 years |
| Anniversary #15 | 19th March, 2002 | 21 years |
| Anniversary #16 | 8th November, 2002 | 21 years |
| Anniversary #17 | 26th June, 2003 | 20 years |
| Anniversary #18 | 22nd January, 2004 | 19 years |
| Anniversary #19 | 23rd March, 2004 | 19 years |
| Anniversary #20 | 5th May, 2004 | 19 years |
| Anniversary #21 | 29th November, 2004 | 19 years |
| Anniversary #22 | 28th January, 2005 | 18 years |
| Anniversary #23 | 3rd March, 2005 | 18 years |
| Anniversary #24 | 7th March, 2005 | 18 years |
| Anniversary #25 | 3rd May, 2005 | 18 years |
| Anniversary #26 | 2nd September, 2005 | 18 years |
| Anniversary #27 | 29th September, 2005 | 18 years |
| Anniversary #28 | 17th October, 2005 | 18 years |
| Anniversary #29 | 14th March, 2003 | 20 years |
| Anniversary #30 | 25th October, 2005 | 18 years |
| Anniversary #31 | 2nd November, 2005 | 18 years |
| Anniversary #32 | 14th December, 2005 | 17 years |
| Anniversary #33 | 28th December, 2005 | 17 years |
| Anniversary #34 | 19th January, 2006 | 17 years |
| Anniversary #35 | 1st February, 2006 | 17 years |
| Anniversary #36 | 16th June, 2006 | 17 years |
| Anniversary #37 | 10th September, 2001 | 22 years |
| Anniversary #38 | 3rd April, 1982 | 41 years |
| Anniversary #39 | 12th March, 1976 | 47 years |
| Anniversary #40 | 8th November, 2001 | 22 years |
| Anniversary #41 | 25th June, 1993 | 30 years |
| Anniversary #42 | 18th July, 1986 | 37 years |
| Anniversary #43 | 28th July, 2000 | 23 years |
| Anniversary #44 | 17th November, 1998 | 25 years |
| Anniversary #45 | 1st November, 2002 | 21 years |
| Anniversary #46 | 1st June, 1996 | 27 years |
| Anniversary #47 | 3rd September, 2003 | 20 years |
| Anniversary #48 | 29th April, 1991 | 32 years |
| Anniversary #49 | 1st November, 2002 | 21 years |
| Anniversary #50 | 20th January, 2004 | 19 years |
| Anniversary #51 | 24th August, 2006 | 17 years |
| Anniversary #52 | 14th November, 1990 | 33 years |
| Anniversary #53 | 31st December, 1999 | 23 years |
| Anniversary #54 | 7th August, 1997 | 26 years |
| Anniversary #55 | 7th July, 1987 | 36 years |
| Anniversary #56 | 31st August, 2005 | 18 years |
| Anniversary #57 | 26th September, 2005 | 18 years |
| Anniversary #58 | 31st December, 1962 | 60 years |
| Anniversary #59 | 28th October, 2005 | 18 years |
| Anniversary #60 | 12th October, 1990 | 33 years |
| Anniversary #61 | 17th October, 1995 | 28 years |
| Anniversary #62 | 22nd August, 1977 | 46 years |
| Anniversary #63 | 1st November, 1986 | 37 years |
| Anniversary #64 | 15th September, 1980 | 43 years |
| Anniversary #65 | 1st May, 2002 | 21 years |
| Anniversary #66 | 1st December, 2002 | 21 years |
| Anniversary #67 | 3rd August, 2003 | 20 years |
| Anniversary #68 | 31st December, 1965 | 57 years |
| Anniversary #69 | 10th October, 1994 | 29 years |
| Anniversary #70 | 12th December, 1997 | 25 years |
| Anniversary #71 | 15th April, 1976 | 47 years |
| Anniversary #72 | 21st December, 1986 | 36 years |
| Anniversary #73 | 10th May, 1985 | 38 years |
| Anniversary #74 | 7th July, 1987 | 36 years |
| Anniversary #75 | 21st December, 1986 | 36 years |
| Anniversary #76 | 14th January, 1997 | 26 years |
| Anniversary #77 | 24th January, 1994 | 29 years |
| Anniversary #78 | 22nd January, 2006 | 17 years |
| Anniversary #79 | 1st February, 1982 | 41 years |
| Anniversary #80 | 21st May, 2005 | 18 years |
| Anniversary #81 | 27th January, 2007 | 16 years |
| Anniversary #82 | 18th February, 1986 | 37 years |
| Anniversary #83 | 3rd March, 1987 | 36 years |
| Anniversary #84 | 7th October, 2004 | 19 years |
| Anniversary #85 | 11th March, 2003 | 20 years |
| Anniversary #86 | 23rd February, 1977 | 46 years |
| Anniversary #87 | 29th November, 2006 | 17 years |
| Anniversary #88 | 27th February, 2002 | 21 years |
| Anniversary #89 | 3rd August, 1985 | 38 years |
| Anniversary #90 | 12th May, 1992 | 31 years |
| Anniversary #91 | 8th January, 2000 | 23 years |
| Anniversary #92 | 17th March, 1998 | 25 years |
| Anniversary #93 | 18th April, 1993 | 30 years |
| Anniversary #94 | 17th March, 1993 | 30 years |
| Anniversary #95 | 20th March, 1991 | 32 years |
| Anniversary #96 | 27th December, 1992 | 30 years |
| Anniversary #97 | 26th April, 1976 | 47 years |
| Anniversary #98 | 27th February, 2002 | 21 years |
| Anniversary #99 | 24th December, 1953 | 69 years |
| Anniversary #100 | 19th April, 2006 | 17 years |
| Anniversary #101 | 27th January, 2007 | 16 years |
| Anniversary #102 | 1st May, 2002 | 21 years |
| Anniversary #103 | 14th June, 1973 | 50 years |
| Anniversary #104 | 14th May, 1989 | 34 years |
| Anniversary #105 | 10th May, 1984 | 39 years |
| Anniversary #106 | 11th June, 1976 | 47 years |
| Anniversary #107 | 11th June, 1988 | 35 years |
| Anniversary #108 | 8th June, 2007 | 16 years |
| Anniversary #109 | 26th June, 2005 | 18 years |
| Anniversary #110 | 15th October, 2005 | 18 years |
| Anniversary #111 | 29th February, 1984 | 39 years |
| Anniversary #112 | 27th June, 1997 | 26 years |
| Anniversary #113 | 31st August, 1987 | 36 years |
| Anniversary #114 | 5th August, 2005 | 18 years |
| Anniversary #115 | 15th July, 1985 | 38 years |
| Anniversary #116 | 26th July, 2006 | 17 years |
| Anniversary #117 | 1st August, 2006 | 17 years |
| Anniversary #118 | 15th March, 1988 | 35 years |
| Anniversary #119 | 6th December, 2000 | 23 years |
| Anniversary #120 | 5th May, 2005 | 18 years |
| Anniversary #121 | 7th August, 1987 | 36 years |
| Anniversary #122 | 5th May, 1998 | 25 years |
| Anniversary #123 | 25th July, 2004 | 19 years |
| Anniversary #124 | 28th August, 1986 | 37 years |
| Anniversary #125 | 1st January, 1989 | 34 years |
| Anniversary #126 | 17th March, 1957 | 66 years |
| Anniversary #127 | 12th April, 1991 | 32 years |
| Anniversary #128 | 25th November, 2005 | 18 years |
| Anniversary #129 | 2nd July, 2006 | 17 years |
| Anniversary #130 | 6th May, 2007 | 16 years |
| Anniversary #131 | 31st May, 2007 | 16 years |
| Anniversary #132 | 18th October, 2005 | 18 years |
| Anniversary #133 | 8th August, 2007 | 16 years |
| Anniversary #134 | 18th March, 1993 | 30 years |
| Anniversary #135 | 1st April, 1980 | 43 years |
| Anniversary #136 | 12th November, 1977 | 46 years |
| Anniversary #137 | 14th November, 2005 | 18 years |
| Anniversary #138 | 12th November, 2007 | 16 years |
| Anniversary #139 | 20th September, 2006 | 17 years |
| Anniversary #140 | 11th August, 2005 | 18 years |
| Anniversary #141 | 19th September, 1965 | 58 years |
| Anniversary #142 | 6th January, 1984 | 39 years |
| Anniversary #143 | 18th January, 1993 | 30 years |
| Anniversary #144 | 30th May, 2006 | 17 years |
| Anniversary #145 | 14th February, 2006 | 17 years |
| Anniversary #146 | 6th April, 2003 | 20 years |
| Anniversary #147 | 27th February, 1985 | 38 years |
| Anniversary #148 | 12th July, 1993 | 30 years |
| Anniversary #149 | 28th February, 1996 | 27 years |
| Anniversary #150 | 18th March, 2003 | 20 years |
| Anniversary #151 | 27th March, 2007 | 16 years |
| Anniversary #152 | 15th March, 2008 | 15 years |
| Anniversary #153 | 21st April, 2002 | 21 years |
| Anniversary #154 | 29th November, 2004 | 19 years |
| Anniversary #155 | 15th August, 1988 | 35 years |
| Anniversary #156 | 7th November, 1985 | 38 years |
| Anniversary #157 | 8th May, 2000 | 23 years |
| Anniversary #158 | 10th July, 2005 | 18 years |
| Anniversary #159 | 29th May, 2005 | 18 years |
| Anniversary #160 | 6th June, 2004 | 19 years |
| Anniversary #161 | 22nd June, 1998 | 25 years |
| Anniversary #162 | 4th July, 2008 | 15 years |
| Anniversary #163 | 7th July, 1989 | 34 years |
| Anniversary #164 | 3rd January, 2003 | 20 years |
| Anniversary #165 | 28th March, 1988 | 35 years |
| Anniversary #166 | 10th September, 2008 | 15 years |
| Anniversary #167 | 17th September, 2008 | 15 years |
| Anniversary #168 | 13th September, 1985 | 38 years |
| Anniversary #169 | 9th October, 1998 | 25 years |
| Anniversary #170 | 15th October, 1995 | 28 years |
| Anniversary #171 | 26th October, 1983 | 40 years |
| Anniversary #172 | 1st November, 1988 | 35 years |
| Anniversary #173 | 29th July, 1971 | 52 years |
| Anniversary #174 | 25th May, 2004 | 19 years |
| Anniversary #175 | 19th November, 1998 | 25 years |
| Anniversary #176 | 3rd July, 2007 | 16 years |
| Anniversary #177 | 7th January, 1984 | 39 years |
| Anniversary #178 | 27th November, 2007 | 16 years |
| Anniversary #179 | 19th May, 2005 | 18 years |
| Anniversary #180 | 14th December, 2003 | 19 years |
| Anniversary #181 | 19th December, 2008 | 14 years |
| Anniversary #182 | 6th January, 1998 | 25 years |
| Anniversary #183 | 20th January, 1996 | 27 years |
| Anniversary #184 | 21st January, 2004 | 19 years |
| Anniversary #185 | 23rd January, 1994 | 29 years |
| Anniversary #186 | 5th March, 2005 | 18 years |
| Anniversary #187 | 12th February, 1982 | 41 years |
| Anniversary #188 | 28th January, 1999 | 24 years |
| Anniversary #189 | 1st February, 1987 | 36 years |
| Anniversary #190 | 11th August, 2008 | 15 years |
| Anniversary #191 | 1st December, 1990 | 33 years |
| Anniversary #192 | 7th February, 2009 | 14 years |
| Anniversary #193 | 4th April, 1994 | 29 years |
| Anniversary #194 | 10th January, 2006 | 17 years |
| Anniversary #195 | 24th April, 2009 | 14 years |
| Anniversary #196 | 16th February, 1980 | 43 years |
| Anniversary #197 | 26th May, 2000 | 23 years |
| Anniversary #198 | 10th January, 2000 | 23 years |
| Anniversary #199 | 1st August, 1995 | 28 years |
| Anniversary #200 | 1st May, 1980 | 43 years |
| Anniversary #201 | 12th June, 1983 | 40 years |
| Anniversary #202 | 21st June, 2008 | 15 years |
| Anniversary #203 | 22nd June, 1984 | 39 years |
| Anniversary #204 | 1st July, 2005 | 18 years |
| Anniversary #205 | 13th August, 1993 | 30 years |
| Anniversary #206 | 9th April, 1979 | 44 years |
| Anniversary #207 | 1st May, 2009 | 14 years |
| Anniversary #208 | 10th July, 1988 | 35 years |
| Anniversary #209 | 9th March, 1993 | 30 years |
| Anniversary #210 | 6th August, 2008 | 15 years |
| Anniversary #211 | 1st January, 2000 | 23 years |
| Anniversary #212 | 16th May, 2006 | 17 years |
| Anniversary #213 | 18th August, 1988 | 35 years |
| Anniversary #214 | 28th August, 2005 | 18 years |
| Anniversary #215 | 22nd April, 2009 | 14 years |
| Anniversary #216 | 14th May, 2008 | 15 years |
| Anniversary #217 | 13th September, 1984 | 39 years |
| Anniversary #218 | 30th September, 1989 | 34 years |
| Anniversary #219 | 23rd September, 2006 | 17 years |
| Anniversary #220 | 23rd October, 2007 | 16 years |
| Anniversary #221 | 19th October, 2008 | 15 years |
| Anniversary #222 | 27th April, 2005 | 18 years |
| Anniversary #223 | 9th September, 1993 | 30 years |
| Anniversary #224 | 28th October, 1979 | 44 years |
| Anniversary #225 | 24th November, 2005 | 18 years |
| Anniversary #226 | 15th December, 2007 | 15 years |
| Anniversary #227 | 19th January, 1994 | 29 years |
| Anniversary #228 | 15th May, 1973 | 50 years |
| Anniversary #229 | 2nd February, 1979 | 44 years |
| Anniversary #230 | 1st December, 1938 | 85 years |
| Anniversary #231 | 1st January, 2010 | 13 years |
| Anniversary #232 | 14th January, 2003 | 20 years |
| Anniversary #233 | 12th January, 1990 | 33 years |
| Anniversary #234 | 20th January, 2009 | 14 years |
| Anniversary #235 | 11th October, 1951 | 72 years |
| Anniversary #236 | 28th January, 2003 | 20 years |
| Anniversary #237 | 31st January, 2010 | 13 years |
| Anniversary #238 | 15th September, 2007 | 16 years |
| Anniversary #239 | 15th February, 2009 | 14 years |
| Anniversary #240 | 25th October, 2003 | 20 years |
| Anniversary #241 | 1st May, 1985 | 38 years |
| Anniversary #242 | 7th March, 2005 | 18 years |
| Anniversary #243 | 19th March, 2010 | 13 years |
| Anniversary #244 | 1st January, 1972 | 51 years |
| Anniversary #245 | 16th March, 2009 | 14 years |
| Anniversary #246 | 25th January, 1985 | 38 years |
| Anniversary #247 | 8th March, 1994 | 29 years |
| Anniversary #248 | 1st April, 2002 | 21 years |
| Anniversary #249 | 30th October, 1974 | 49 years |
| Anniversary #250 | 15th April, 2000 | 23 years |
| Anniversary #251 | 28th April, 1995 | 28 years |
| Anniversary #252 | 17th May, 2002 | 21 years |
| Anniversary #253 | 9th May, 1994 | 29 years |
| Anniversary #254 | 28th June, 2008 | 15 years |
| Anniversary #255 | 15th December, 1996 | 26 years |
| Anniversary #256 | 16th June, 2009 | 14 years |
| Anniversary #257 | 10th June, 1988 | 35 years |
| Anniversary #258 | 17th June, 2007 | 16 years |
| Anniversary #259 | 21st July, 1981 | 42 years |
| Anniversary #260 | 29th June, 1995 | 28 years |
| Anniversary #261 | 5th July, 2010 | 13 years |
| Anniversary #262 | 24th October, 1981 | 42 years |
| Anniversary #263 | 20th September, 2007 | 16 years |
| Anniversary #264 | 11th July, 1986 | 37 years |
| Anniversary #265 | 18th December, 2004 | 18 years |
| Anniversary #266 | 23rd November, 2009 | 14 years |
| Anniversary #267 | 1st August, 1986 | 37 years |
| Anniversary #268 | 5th August, 2007 | 16 years |
| Anniversary #269 | 7th August, 1983 | 40 years |
| Anniversary #270 | 8th April, 1994 | 29 years |
| Anniversary #271 | 7th August, 2004 | 19 years |
| Anniversary #272 | 17th August, 1984 | 39 years |
| Anniversary #273 | 27th August, 2004 | 19 years |
| Anniversary #274 | 10th May, 2010 | 13 years |
| Anniversary #275 | 21st August, 2006 | 17 years |
| Anniversary #276 | 8th February, 1975 | 48 years |
| Anniversary #277 | 25th August, 2005 | 18 years |
| Anniversary #278 | 18th July, 1999 | 24 years |
| Anniversary #279 | 5th May, 2005 | 18 years |
| Anniversary #280 | 1st November, 1994 | 29 years |
| Anniversary #281 | 17th May, 2010 | 13 years |
| Anniversary #282 | 15th June, 2010 | 13 years |
| Anniversary #283 | 26th October, 2000 | 23 years |
| Anniversary #284 | 15th January, 1993 | 30 years |
| Anniversary #285 | 4th June, 1992 | 31 years |
| Anniversary #286 | 25th August, 2008 | 15 years |
| Anniversary #287 | 17th April, 1984 | 39 years |
| Anniversary #288 | 5th July, 2006 | 17 years |
| Anniversary #289 | 20th September, 2008 | 15 years |
| Anniversary #290 | 1st October, 2007 | 16 years |
| Anniversary #291 | 30th September, 2008 | 15 years |
| Anniversary #292 | 3rd October, 1991 | 32 years |
| Anniversary #293 | 11th May, 1982 | 41 years |
| Anniversary #294 | 5th March, 2005 | 18 years |
| Anniversary #295 | 22nd November, 2007 | 16 years |
| Anniversary #296 | 10th April, 1995 | 28 years |
| Anniversary #297 | 13th August, 2010 | 13 years |
| Anniversary #298 | 16th April, 1996 | 27 years |
| Anniversary #299 | 28th January, 1988 | 35 years |
| Anniversary #300 | 15th May, 1984 | 39 years |
| Anniversary #301 | 20th May, 2007 | 16 years |
| Anniversary #302 | 27th July, 2005 | 18 years |
| Anniversary #303 | 25th May, 1995 | 28 years |
| Anniversary #304 | 20th May, 1975 | 48 years |
| Anniversary #305 | 15th April, 1985 | 38 years |
| Anniversary #306 | 23rd November, 2009 | 14 years |
| Anniversary #307 | 8th July, 2006 | 17 years |
| Anniversary #308 | 20th November, 2007 | 16 years |
| Anniversary #309 | 1st March, 1985 | 38 years |
| Anniversary #310 | 1st March, 1985 | 38 years |
| Anniversary #311 | 25th June, 1997 | 26 years |
| Anniversary #312 | 31st October, 1985 | 38 years |
| Anniversary #313 | 1st December, 2008 | 15 years |
| Anniversary #314 | 10th January, 2008 | 15 years |
| Anniversary #315 | 13th December, 2008 | 14 years |
| Anniversary #316 | 25th January, 2010 | 13 years |
| Anniversary #317 | 18th March, 1970 | 53 years |
| Anniversary #318 | 1st October, 2007 | 16 years |
| Anniversary #319 | 10th May, 1983 | 40 years |
| Anniversary #320 | 4th July, 1973 | 50 years |
| Anniversary #321 | 6th January, 2003 | 20 years |
| Anniversary #322 | 4th September, 2009 | 14 years |
| Anniversary #323 | 22nd October, 1984 | 39 years |
| Anniversary #324 | 8th March, 1994 | 29 years |
| Anniversary #325 | 5th March, 2001 | 22 years |
| Anniversary #326 | 7th December, 2003 | 20 years |
| Anniversary #327 | 3rd February, 2010 | 13 years |
| Anniversary #328 | 31st December, 2010 | 12 years |
| Anniversary #329 | 12th May, 2008 | 15 years |
| Anniversary #330 | 3rd June, 1987 | 36 years |
| Anniversary #331 | 4th December, 2004 | 19 years |
| Anniversary #332 | 13th September, 1985 | 38 years |
| Anniversary #333 | 31st October, 1994 | 29 years |
| Anniversary #334 | 5th February, 2008 | 15 years |
| Anniversary #335 | 27th November, 1986 | 37 years |
| Anniversary #336 | 17th April, 2005 | 18 years |
| Anniversary #337 | 31st October, 2000 | 23 years |
| Anniversary #338 | 15th April, 2008 | 15 years |
| Anniversary #339 | 18th September, 1985 | 38 years |
| Anniversary #340 | 10th March, 2010 | 13 years |
| Anniversary #341 | 13th February, 2007 | 16 years |
| Anniversary #342 | 27th August, 1987 | 36 years |
| Anniversary #343 | 21st July, 1995 | 28 years |
| Anniversary #344 | 27th November, 1995 | 28 years |
| Anniversary #345 | 25th December, 2006 | 16 years |
| Anniversary #346 | 19th June, 2010 | 13 years |
| Anniversary #347 | 1st January, 1983 | 40 years |
| Anniversary #348 | 16th June, 2009 | 14 years |
| Anniversary #349 | 6th May, 1991 | 32 years |
| Anniversary #350 | 23rd February, 2009 | 14 years |
| Anniversary #351 | 8th May, 1995 | 28 years |
| Anniversary #352 | 21st April, 1991 | 32 years |
| Anniversary #353 | 18th September, 1991 | 32 years |
| Anniversary #354 | 1st April, 1995 | 28 years |
| Anniversary #355 | 7th July, 1993 | 30 years |
| Anniversary #356 | 19th February, 2000 | 23 years |
| Anniversary #357 | 12th April, 1991 | 32 years |
| Anniversary #358 | 2nd May, 1991 | 32 years |
| Anniversary #359 | 16th June, 1996 | 27 years |
| Anniversary #360 | 9th November, 2009 | 14 years |
| Anniversary #361 | 13th May, 2010 | 13 years |
| Anniversary #362 | 23rd February, 1988 | 35 years |
| Anniversary #363 | 19th May, 1987 | 36 years |
| Anniversary #364 | 26th September, 2006 | 17 years |
| Anniversary #365 | 21st October, 1984 | 39 years |
| Anniversary #366 | 10th June, 2004 | 19 years |
| Anniversary #367 | 5th November, 2008 | 15 years |
| Anniversary #368 | 12th June, 2004 | 19 years |
| Anniversary #369 | 2nd February, 1991 | 32 years |
| Anniversary #370 | 26th July, 1999 | 24 years |
| Anniversary #371 | 1st February, 2008 | 15 years |
| Anniversary #372 | 21st April, 1994 | 29 years |
| Anniversary #373 | 19th March, 2003 | 20 years |
| Anniversary #374 | 29th April, 2011 | 12 years |
| Anniversary #375 | 24th November, 1976 | 47 years |
| Anniversary #376 | 17th June, 1976 | 47 years |
| Anniversary #377 | 13th October, 1989 | 34 years |
| Anniversary #378 | 18th November, 1988 | 35 years |
| Anniversary #379 | 11th August, 1981 | 42 years |
| Anniversary #380 | 10th January, 1985 | 38 years |
| Anniversary #381 | 26th July, 2008 | 15 years |
| Anniversary #382 | 14th August, 2008 | 15 years |
| Anniversary #383 | 12th May, 1988 | 35 years |
| Anniversary #384 | 15th June, 2011 | 12 years |
| Anniversary #385 | 5th August, 2009 | 14 years |
| Anniversary #386 | 11th May, 2004 | 19 years |
| Anniversary #387 | 14th October, 2007 | 16 years |
| Anniversary #388 | 13th November, 2004 | 19 years |
| Anniversary #389 | 24th July, 1996 | 27 years |
| Anniversary #390 | 12th December, 2001 | 21 years |
| Anniversary #391 | 3rd July, 2010 | 13 years |
| Anniversary #392 | 21st March, 1985 | 38 years |
| Anniversary #393 | 1st July, 1981 | 42 years |
| Anniversary #394 | 3rd July, 1989 | 34 years |
| Anniversary #395 | 6th September, 1994 | 29 years |
| Anniversary #396 | 12th July, 2010 | 13 years |
| Anniversary #397 | 12th July, 1982 | 41 years |
| Anniversary #398 | 21st October, 2010 | 13 years |
| Anniversary #399 | 20th March, 2008 | 15 years |
| Anniversary #400 | 1st January, 2007 | 16 years |
| Anniversary #401 | 21st July, 2006 | 17 years |
| Anniversary #402 | 18th July, 2008 | 15 years |
| Anniversary #403 | 12th July, 1992 | 31 years |
| Anniversary #404 | 18th July, 1994 | 29 years |
| Anniversary #405 | 5th May, 2005 | 18 years |
| Anniversary #406 | 1st October, 1984 | 39 years |
| Anniversary #407 | 9th September, 1982 | 41 years |
| Anniversary #408 | 13th October, 1990 | 33 years |
| Anniversary #409 | 7th April, 1994 | 29 years |
| Anniversary #410 | 8th December, 2006 | 17 years |
| Anniversary #411 | 14th August, 1995 | 28 years |
| Anniversary #412 | 11th March, 2007 | 16 years |
| Anniversary #413 | 25th July, 2008 | 15 years |
| Anniversary #414 | 10th May, 2010 | 13 years |
| Anniversary #415 | 5th November, 2002 | 21 years |
| Anniversary #416 | 17th August, 1983 | 40 years |
| Anniversary #417 | 5th July, 2009 | 14 years |
| Anniversary #418 | 2nd January, 1995 | 28 years |
| Anniversary #419 | 21st October, 2006 | 17 years |
| Anniversary #420 | 20th March, 2009 | 14 years |
| Anniversary #421 | 15th May, 1982 | 41 years |
| Anniversary #422 | 9th April, 1980 | 43 years |
| Anniversary #423 | 7th September, 1987 | 36 years |
| Anniversary #424 | 20th June, 1976 | 47 years |
| Anniversary #425 | 20th March, 2009 | 14 years |
| Anniversary #426 | 26th December, 1996 | 26 years |
| Anniversary #427 | 7th July, 1990 | 33 years |
| Anniversary #428 | 21st July, 1986 | 37 years |
| Anniversary #429 | 25th August, 2009 | 14 years |
| Anniversary #430 | 18th August, 2008 | 15 years |
| Anniversary #431 | 19th November, 1995 | 28 years |
| Anniversary #432 | 15th November, 1998 | 25 years |
| Anniversary #433 | 8th August, 1989 | 34 years |
| Anniversary #434 | 15th March, 1966 | 57 years |
| Anniversary #435 | 15th March, 1968 | 55 years |
| Anniversary #436 | 8th January, 1970 | 53 years |
| Anniversary #437 | 27th March, 2009 | 14 years |
| Anniversary #438 | 17th February, 2010 | 13 years |
| Anniversary #439 | 20th March, 2009 | 14 years |
| Anniversary #440 | 17th April, 2004 | 19 years |
| Anniversary #441 | 9th November, 2008 | 15 years |
| Anniversary #442 | 4th April, 1992 | 31 years |
| Anniversary #443 | 21st June, 2009 | 14 years |
| Anniversary #444 | 11th October, 1990 | 33 years |
| Anniversary #445 | 26th July, 2011 | 12 years |
| Anniversary #446 | 4th June, 2011 | 12 years |
| Anniversary #447 | 2nd August, 1990 | 33 years |
| Anniversary #448 | 13th February, 2011 | 12 years |
| Anniversary #449 | 20th July, 2007 | 16 years |
| Anniversary #450 | 14th August, 2004 | 19 years |
| Anniversary #451 | 19th February, 2007 | 16 years |
| Anniversary #452 | 24th August, 2010 | 13 years |
| Anniversary #453 | 15th May, 2000 | 23 years |
| Anniversary #454 | 21st December, 2006 | 16 years |
| Anniversary #455 | 22nd May, 2008 | 15 years |
| Anniversary #456 | 14th September, 1981 | 42 years |
| Anniversary #457 | 18th March, 1992 | 31 years |
| Anniversary #458 | 24th June, 2011 | 12 years |
| Anniversary #459 | 17th August, 2003 | 20 years |
| Anniversary #460 | 27th February, 1999 | 24 years |
| Anniversary #461 | 11th August, 2004 | 19 years |
| Anniversary #462 | 29th September, 2004 | 19 years |
| Anniversary #463 | 13th June, 1991 | 32 years |
| Anniversary #464 | 17th December, 2007 | 15 years |
| Anniversary #465 | 23rd March, 2010 | 13 years |
| Anniversary #466 | 5th June, 1998 | 25 years |
| Anniversary #467 | 15th April, 1975 | 48 years |
| Anniversary #468 | 19th December, 1981 | 41 years |
| Anniversary #469 | 30th June, 2006 | 17 years |
| Anniversary #470 | 7th September, 2001 | 22 years |
| Anniversary #471 | 3rd March, 2010 | 13 years |
| Anniversary #472 | 5th August, 2009 | 14 years |
| Anniversary #473 | 1st March, 2007 | 16 years |
| Anniversary #474 | 19th March, 2006 | 17 years |
| Anniversary #475 | 16th July, 2002 | 21 years |
| Anniversary #476 | 20th June, 1991 | 32 years |
| Anniversary #477 | 6th June, 1999 | 24 years |
| Anniversary #478 | 2nd May, 2011 | 12 years |
| Anniversary #479 | 3rd February, 2009 | 14 years |
| Anniversary #480 | 7th September, 2006 | 17 years |
| Anniversary #481 | 8th October, 2007 | 16 years |
| Anniversary #482 | 8th March, 1982 | 41 years |
| Anniversary #483 | 10th February, 1977 | 46 years |
| Anniversary #484 | 19th May, 2010 | 13 years |
| Anniversary #485 | 8th December, 1991 | 32 years |
| Anniversary #486 | 5th November, 1982 | 41 years |
| Anniversary #487 | 17th March, 1986 | 37 years |
| Anniversary #488 | 31st January, 1997 | 26 years |
| Anniversary #489 | 15th October, 2004 | 19 years |
| Anniversary #490 | 9th September, 2009 | 14 years |
| Anniversary #491 | 21st February, 2010 | 13 years |
| Anniversary #492 | 22nd October, 1981 | 42 years |
| Anniversary #493 | 20th February, 1997 | 26 years |
| Anniversary #494 | 12th October, 2005 | 18 years |
| Anniversary #495 | 12th September, 2007 | 16 years |
| Anniversary #496 | 11th July, 1983 | 40 years |
| Anniversary #497 | 26th June, 2005 | 18 years |
| Anniversary #498 | 30th June, 2011 | 12 years |
| Anniversary #499 | 29th November, 2010 | 13 years |
| Anniversary #500 | 22nd May, 2000 | 23 years |
| Anniversary #501 | 5th May, 2005 | 18 years |
| Anniversary #502 | 29th July, 2006 | 17 years |
| Anniversary #503 | 17th February, 2005 | 18 years |
| Anniversary #504 | 16th May, 2006 | 17 years |
| Anniversary #505 | 22nd October, 2009 | 14 years |
| Anniversary #506 | 8th April, 1990 | 33 years |
| Anniversary #507 | 7th June, 2009 | 14 years |
| Anniversary #508 | 15th July, 2006 | 17 years |
| Anniversary #509 | 4th November, 1995 | 28 years |
| Anniversary #510 | 6th September, 2006 | 17 years |
| Anniversary #511 | 21st July, 2008 | 15 years |
| Anniversary #512 | 21st September, 1989 | 34 years |
| Anniversary #513 | 30th April, 2009 | 14 years |
| Anniversary #514 | 7th August, 1987 | 36 years |
| Anniversary #515 | 19th April, 2007 | 16 years |
| Anniversary #516 | 6th June, 2004 | 19 years |
| Anniversary #517 | 14th October, 2000 | 23 years |
| Anniversary #518 | 9th June, 2011 | 12 years |
| Anniversary #519 | 23rd September, 2008 | 15 years |
| Anniversary #520 | 23rd October, 2004 | 19 years |
| Anniversary #521 | 12th August, 2010 | 13 years |
| Anniversary #522 | 28th August, 2001 | 22 years |
| Anniversary #523 | 30th October, 1988 | 35 years |
| Anniversary #524 | 28th May, 2001 | 22 years |
| Anniversary #525 | 1st July, 2004 | 19 years |
| Anniversary #526 | 9th September, 2009 | 14 years |
| Anniversary #527 | 29th September, 1986 | 37 years |
| Anniversary #528 | 24th September, 2009 | 14 years |
| Anniversary #529 | 22nd May, 2006 | 17 years |
| Anniversary #530 | 14th February, 1988 | 35 years |
| Anniversary #531 | 12th January, 2011 | 12 years |
| Anniversary #532 | 20th March, 2001 | 22 years |
| Anniversary #533 | 4th September, 2005 | 18 years |
| Anniversary #534 | 13th October, 1991 | 32 years |
| Anniversary #535 | 1st June, 2009 | 14 years |
| Anniversary #536 | 21st December, 2008 | 14 years |
| Anniversary #537 | 14th May, 2006 | 17 years |
| Anniversary #538 | 3rd April, 2003 | 20 years |
| Anniversary #539 | 10th September, 1991 | 32 years |
| Anniversary #540 | 27th November, 2006 | 17 years |
| Anniversary #541 | 11th November, 2005 | 18 years |
| Anniversary #542 | 27th September, 1991 | 32 years |
| Anniversary #543 | 19th February, 2006 | 17 years |
| Anniversary #544 | 13th May, 2001 | 22 years |
| Anniversary #545 | 6th July, 2010 | 13 years |
| Anniversary #546 | 9th July, 2009 | 14 years |
| Anniversary #547 | 1st February, 1997 | 26 years |
| Anniversary #548 | 12th May, 2010 | 13 years |
| Anniversary #549 | 1st October, 2011 | 12 years |
| Anniversary #550 | 19th August, 1996 | 27 years |
| Anniversary #551 | 31st August, 1987 | 36 years |
| Anniversary #552 | 20th February, 2008 | 15 years |
| Anniversary #553 | 14th May, 2004 | 19 years |
| Anniversary #554 | 7th June, 1983 | 40 years |
| Anniversary #555 | 4th April, 1991 | 32 years |
| Anniversary #556 | 25th October, 1994 | 29 years |
| Anniversary #557 | 1st November, 1993 | 30 years |
| Anniversary #558 | 19th June, 2000 | 23 years |
| Anniversary #559 | 3rd June, 1987 | 36 years |
| Anniversary #560 | 26th May, 2011 | 12 years |
| Anniversary #561 | 5th February, 2010 | 13 years |
| Anniversary #562 | 1st October, 2004 | 19 years |
| Anniversary #563 | 31st October, 2010 | 13 years |
| Anniversary #564 | 12th December, 1986 | 36 years |
| Anniversary #565 | 6th September, 2006 | 17 years |
| Anniversary #566 | 14th September, 1997 | 26 years |
| Anniversary #567 | 2nd November, 2010 | 13 years |
| Anniversary #568 | 8th April, 2011 | 12 years |
| Anniversary #569 | 8th November, 2010 | 13 years |
| Anniversary #570 | 27th January, 1992 | 31 years |
| Anniversary #571 | 26th June, 1981 | 42 years |
| Anniversary #572 | 8th November, 2010 | 13 years |
| Anniversary #573 | 28th February, 1988 | 35 years |
| Anniversary #574 | 18th July, 1983 | 40 years |
| Anniversary #575 | 3rd September, 1987 | 36 years |
| Anniversary #576 | 29th December, 1995 | 27 years |
| Anniversary #577 | 17th September, 2001 | 22 years |
| Anniversary #578 | 28th April, 1990 | 33 years |
| Anniversary #579 | 10th May, 1990 | 33 years |
| Anniversary #580 | 11th March, 2004 | 19 years |
| Anniversary #581 | 5th February, 2009 | 14 years |
| Anniversary #582 | 23rd January, 2009 | 14 years |
| Anniversary #583 | 7th October, 2011 | 12 years |
| Anniversary #584 | 1st February, 1990 | 33 years |
| Anniversary #585 | 7th August, 1987 | 36 years |
| Anniversary #586 | 1st January, 1991 | 32 years |
| Anniversary #587 | 17th November, 1984 | 39 years |
| Anniversary #588 | 15th August, 1986 | 37 years |
| Anniversary #589 | 10th September, 2010 | 13 years |
| Anniversary #590 | 22nd August, 2011 | 12 years |
| Anniversary #591 | 28th November, 1998 | 25 years |
| Anniversary #592 | 8th December, 2008 | 14 years |
| Anniversary #593 | 2nd December, 2006 | 17 years |
| Anniversary #594 | 1st February, 2007 | 16 years |
| Anniversary #595 | 9th December, 2005 | 17 years |
| Anniversary #596 | 11th March, 2008 | 15 years |
| Anniversary #597 | 26th February, 1981 | 42 years |
| Anniversary #598 | 6th April, 2011 | 12 years |
| Anniversary #599 | 1st December, 2005 | 18 years |
| Anniversary #600 | 2nd April, 1981 | 42 years |
| Anniversary #601 | 8th June, 2010 | 13 years |
| Anniversary #602 | 20th March, 2010 | 13 years |
| Anniversary #603 | 2nd December, 2006 | 17 years |
| Anniversary #604 | 1st June, 2010 | 13 years |
| Anniversary #605 | 13th August, 2011 | 12 years |
| Anniversary #606 | 7th December, 1987 | 36 years |
| Anniversary #607 | 13th October, 2008 | 15 years |
| Anniversary #608 | 3rd May, 2010 | 13 years |
| Anniversary #609 | 21st March, 2010 | 13 years |
| Anniversary #610 | 13th May, 2008 | 15 years |
| Anniversary #611 | 11th June, 2006 | 17 years |
| Anniversary #612 | 20th March, 2010 | 13 years |
| Anniversary #613 | 20th September, 1979 | 44 years |
| Anniversary #614 | 19th April, 2007 | 16 years |
| Anniversary #615 | 31st October, 2006 | 17 years |
| Anniversary #616 | 5th October, 2008 | 15 years |
| Anniversary #617 | 5th February, 2009 | 14 years |
| Anniversary #618 | 26th March, 2011 | 12 years |
| Anniversary #619 | 28th June, 2011 | 12 years |
| Anniversary #620 | 16th July, 1995 | 28 years |
| Anniversary #621 | 28th December, 2010 | 12 years |
| Anniversary #622 | 19th December, 1985 | 37 years |
| Anniversary #623 | 28th June, 2011 | 12 years |
| Anniversary #624 | 6th March, 1997 | 26 years |
| Anniversary #625 | 7th August, 2010 | 13 years |
| Anniversary #626 | 25th December, 2010 | 12 years |
| Anniversary #627 | 27th April, 1983 | 40 years |
| Anniversary #628 | 23rd October, 2011 | 12 years |
| Anniversary #629 | 19th February, 2005 | 18 years |
| Anniversary #630 | 3rd March, 2005 | 18 years |
| Anniversary #631 | 18th December, 2002 | 20 years |
| Anniversary #632 | 8th April, 1986 | 37 years |
| Anniversary #633 | 23rd October, 1993 | 30 years |
| Anniversary #634 | 1st January, 1990 | 33 years |
| Anniversary #635 | 10th April, 1982 | 41 years |
| Anniversary #636 | 3rd January, 2011 | 12 years |
| Anniversary #637 | 6th September, 1999 | 24 years |
| Anniversary #638 | 16th July, 2003 | 20 years |
| Anniversary #639 | 29th December, 1995 | 27 years |
| Anniversary #640 | 15th May, 2007 | 16 years |
| Anniversary #641 | 2nd April, 2009 | 14 years |
| Anniversary #642 | 28th June, 2010 | 13 years |
| Anniversary #643 | 1st December, 2010 | 13 years |
| Anniversary #644 | 20th November, 2006 | 17 years |
| Anniversary #645 | 28th February, 1981 | 42 years |
| Anniversary #646 | 18th March, 1990 | 33 years |
| Anniversary #647 | 14th August, 1996 | 27 years |
| Anniversary #648 | 31st March, 1994 | 29 years |
| Anniversary #649 | 26th May, 1993 | 30 years |
| Anniversary #650 | 8th January, 1991 | 32 years |
| Anniversary #651 | 7th July, 2011 | 12 years |
| Anniversary #652 | 24th October, 2004 | 19 years |
| Anniversary #653 | 22nd January, 2000 | 23 years |
| Anniversary #654 | 25th October, 2009 | 14 years |
| Anniversary #655 | 13th January, 2011 | 12 years |
| Anniversary #656 | 13th October, 2011 | 12 years |
| Anniversary #657 | 19th March, 2011 | 12 years |
| Anniversary #658 | 18th March, 2011 | 12 years |
| Anniversary #659 | 14th December, 2010 | 12 years |
| Anniversary #660 | 5th November, 2011 | 12 years |
| Anniversary #661 | 6th November, 2003 | 20 years |
| Anniversary #662 | 8th May, 2010 | 13 years |
| Anniversary #663 | 25th June, 2009 | 14 years |
| Anniversary #664 | 16th February, 2005 | 18 years |
| Anniversary #665 | 1st January, 1986 | 37 years |
| Anniversary #666 | 25th August, 1974 | 49 years |
| Anniversary #667 | 28th December, 1999 | 23 years |
| Anniversary #668 | 5th May, 1982 | 41 years |
| Anniversary #669 | 1st October, 1988 | 35 years |
| Anniversary #670 | 29th October, 1999 | 24 years |
| Anniversary #671 | 4th February, 2010 | 13 years |
| Anniversary #672 | 5th December, 2011 | 12 years |
| Anniversary #673 | 17th November, 2005 | 18 years |
| Anniversary #674 | 10th March, 2000 | 23 years |
| Anniversary #675 | 1st January, 1988 | 35 years |
| Anniversary #676 | 25th March, 1994 | 29 years |
| Anniversary #677 | 28th December, 2010 | 12 years |
| Anniversary #678 | 30th September, 2009 | 14 years |
| Anniversary #679 | 28th September, 1958 | 65 years |
| Anniversary #680 | 10th February, 2012 | 11 years |
| Anniversary #681 | 19th June, 2011 | 12 years |
| Anniversary #682 | 16th August, 1997 | 26 years |
| Anniversary #683 | 4th July, 2011 | 12 years |
| Anniversary #684 | 2nd November, 1998 | 25 years |
| Anniversary #685 | 29th December, 2007 | 15 years |
| Anniversary #686 | 24th January, 2012 | 11 years |
| Anniversary #687 | 7th June, 2004 | 19 years |
| Anniversary #688 | 29th December, 2009 | 13 years |
| Anniversary #689 | 12th December, 1996 | 26 years |
| Anniversary #690 | 9th February, 2008 | 15 years |
| Anniversary #691 | 2nd March, 1997 | 26 years |
| Anniversary #692 | 10th January, 1985 | 38 years |
| Anniversary #693 | 16th September, 2010 | 13 years |
| Anniversary #694 | 27th February, 2012 | 11 years |
| Anniversary #695 | 8th October, 2009 | 14 years |
| Anniversary #696 | 12th February, 2012 | 11 years |
| Anniversary #697 | 28th November, 2010 | 13 years |
| Anniversary #698 | 11th July, 2011 | 12 years |
| Anniversary #699 | 1st August, 1985 | 38 years |
| Anniversary #700 | 27th March, 1989 | 34 years |
| Anniversary #701 | 11th March, 2011 | 12 years |
| Anniversary #702 | 21st February, 2012 | 11 years |
| Anniversary #703 | 13th November, 1986 | 37 years |
| Anniversary #704 | 16th March, 2006 | 17 years |
| Anniversary #705 | 19th March, 2012 | 11 years |
| Anniversary #706 | 25th March, 1978 | 45 years |
| Anniversary #707 | 26th September, 1981 | 42 years |
| Anniversary #708 | 22nd October, 2005 | 18 years |
| Anniversary #709 | 24th March, 2011 | 12 years |
| Anniversary #710 | 24th March, 2011 | 12 years |
| Anniversary #711 | 13th August, 2004 | 19 years |
| Anniversary #712 | 8th January, 2010 | 13 years |
| Anniversary #713 | 31st October, 2011 | 12 years |
| Anniversary #714 | 5th August, 1974 | 49 years |
| Anniversary #715 | 25th July, 1971 | 52 years |
| Anniversary #716 | 7th December, 2010 | 13 years |
| Anniversary #717 | 30th August, 2010 | 13 years |
| Anniversary #718 | 7th July, 2009 | 14 years |
| Anniversary #719 | 10th May, 2005 | 18 years |
| Anniversary #720 | 19th January, 2012 | 11 years |
| Anniversary #721 | 24th September, 1994 | 29 years |
| Anniversary #722 | 1st February, 2012 | 11 years |
| Anniversary #723 | 15th April, 1975 | 48 years |
| Anniversary #724 | 17th April, 2007 | 16 years |
| Anniversary #725 | 16th May, 2006 | 17 years |
| Anniversary #726 | 10th May, 2011 | 12 years |
| Anniversary #727 | 13th April, 1982 | 41 years |
| Anniversary #728 | 6th August, 2011 | 12 years |
| Anniversary #729 | 14th June, 2011 | 12 years |
| Anniversary #730 | 11th February, 1999 | 24 years |
| Anniversary #731 | 23rd October, 2008 | 15 years |
| Anniversary #732 | 29th April, 2005 | 18 years |
| Anniversary #733 | 1st January, 1996 | 27 years |
| Anniversary #734 | 5th March, 2005 | 18 years |
| Anniversary #735 | 6th April, 2004 | 19 years |
| Anniversary #736 | 28th August, 2006 | 17 years |
| Anniversary #737 | 12th January, 2008 | 15 years |
| Anniversary #738 | 12th March, 2012 | 11 years |
| Anniversary #739 | 24th May, 2011 | 12 years |
| Anniversary #740 | 6th November, 1989 | 34 years |
| Anniversary #741 | 19th April, 2005 | 18 years |
| Anniversary #742 | 2nd June, 1990 | 33 years |
| Anniversary #743 | 6th August, 2011 | 12 years |
| Anniversary #744 | 11th May, 2000 | 23 years |
| Anniversary #745 | 19th December, 2010 | 12 years |
| Anniversary #746 | 6th May, 1981 | 42 years |
| Anniversary #747 | 22nd July, 2002 | 21 years |
| Anniversary #748 | 14th May, 2007 | 16 years |
| Anniversary #749 | 19th February, 1994 | 29 years |
| Anniversary #750 | 18th December, 2011 | 11 years |
| Anniversary #751 | 25th May, 2011 | 12 years |
| Anniversary #752 | 16th February, 2002 | 21 years |
| Anniversary #753 | 25th August, 1983 | 40 years |
| Anniversary #754 | 25th May, 2009 | 14 years |
| Anniversary #755 | 3rd May, 2007 | 16 years |
| Anniversary #756 | 14th September, 1987 | 36 years |
| Anniversary #757 | 10th February, 2009 | 14 years |
| Anniversary #758 | 16th September, 2007 | 16 years |
| Anniversary #759 | 28th February, 2012 | 11 years |
| Anniversary #760 | 28th January, 2000 | 23 years |
| Anniversary #761 | 17th April, 2007 | 16 years |
| Anniversary #762 | 10th June, 2004 | 19 years |
| Anniversary #763 | 4th March, 1993 | 30 years |
| Anniversary #764 | 7th January, 2005 | 18 years |
| Anniversary #765 | 9th September, 2008 | 15 years |
| Anniversary #766 | 10th March, 1991 | 32 years |
| Anniversary #767 | 23rd November, 2002 | 21 years |
| Anniversary #768 | 23rd February, 1991 | 32 years |
| Anniversary #769 | 1st July, 1993 | 30 years |
| Anniversary #770 | 24th December, 1977 | 45 years |
| Anniversary #771 | 17th March, 1986 | 37 years |
| Anniversary #772 | 20th November, 1980 | 43 years |
| Anniversary #773 | 8th May, 2011 | 12 years |
| Anniversary #774 | 27th February, 2007 | 16 years |
| Anniversary #775 | 4th April, 1983 | 40 years |
| Anniversary #776 | 12th December, 2006 | 16 years |
| Anniversary #777 | 26th January, 2007 | 16 years |
| Anniversary #778 | 14th July, 1987 | 36 years |
| Anniversary #779 | 25th August, 2009 | 14 years |
| Anniversary #780 | 8th April, 2011 | 12 years |
| Anniversary #781 | 2nd April, 2010 | 13 years |
| Anniversary #782 | 23rd February, 1991 | 32 years |
| Anniversary #783 | 21st July, 1981 | 42 years |
| Anniversary #784 | 28th April, 1990 | 33 years |
| Anniversary #785 | 24th May, 2012 | 11 years |
| Anniversary #786 | 3rd August, 1993 | 30 years |
| Anniversary #787 | 6th December, 2000 | 23 years |
| Anniversary #788 | 25th August, 1974 | 49 years |
| Anniversary #789 | 29th August, 1984 | 39 years |
| Anniversary #790 | 19th October, 1987 | 36 years |
| Anniversary #791 | 22nd November, 1976 | 47 years |
| Anniversary #792 | 29th August, 1992 | 31 years |
| Anniversary #793 | 6th September, 1982 | 41 years |
| Anniversary #794 | 16th March, 2004 | 19 years |
| Anniversary #795 | 3rd January, 1989 | 34 years |
| Anniversary #796 | 26th August, 2006 | 17 years |
| Anniversary #797 | 10th June, 1998 | 25 years |
| Anniversary #798 | 21st April, 2012 | 11 years |
| Anniversary #799 | 14th September, 2007 | 16 years |
| Anniversary #800 | 6th October, 1994 | 29 years |
| Anniversary #801 | 25th September, 2006 | 17 years |
| Anniversary #802 | 9th November, 2009 | 14 years |
| Anniversary #803 | 28th June, 2010 | 13 years |
| Anniversary #804 | 19th December, 2011 | 11 years |
| Anniversary #805 | 9th November, 1998 | 25 years |
| Anniversary #806 | 6th November, 1989 | 34 years |
| Anniversary #807 | 22nd May, 1987 | 36 years |
| Anniversary #808 | 15th January, 2009 | 14 years |
| Anniversary #809 | 14th December, 2005 | 17 years |
| Anniversary #810 | 8th October, 2007 | 16 years |
| Anniversary #811 | 12th December, 2007 | 15 years |
| Anniversary #812 | 4th November, 2010 | 13 years |
| Anniversary #813 | 23rd August, 2010 | 13 years |
| Anniversary #814 | 1st January, 2011 | 12 years |
| Anniversary #815 | 1st January, 2013 | 10 years |
| Anniversary #816 | 18th May, 2010 | 13 years |
| Anniversary #817 | 10th May, 2007 | 16 years |
| Anniversary #818 | 29th June, 1990 | 33 years |
| Anniversary #819 | 28th May, 2012 | 11 years |
| Anniversary #820 | 13th April, 2012 | 11 years |
| Anniversary #821 | 9th November, 2010 | 13 years |
| Anniversary #822 | 25th November, 1996 | 27 years |
| Anniversary #823 | 10th May, 2010 | 13 years |
| Anniversary #824 | 24th November, 1996 | 27 years |
| Anniversary #825 | 1st May, 1976 | 47 years |
| Anniversary #826 | 20th January, 1998 | 25 years |
| Anniversary #827 | 15th October, 1994 | 29 years |
| Anniversary #828 | 16th February, 1988 | 35 years |
| Anniversary #829 | 24th September, 2005 | 18 years |
| Anniversary #830 | 26th March, 2011 | 12 years |
| Anniversary #831 | 23rd October, 2005 | 18 years |
| Anniversary #832 | 29th December, 1991 | 31 years |
| Anniversary #833 | 5th January, 2012 | 11 years |
| Anniversary #834 | 4th July, 1988 | 35 years |
| Anniversary #835 | 18th December, 2007 | 15 years |
| Anniversary #836 | 16th January, 1993 | 30 years |
| Anniversary #837 | 23rd March, 2007 | 16 years |
| Anniversary #838 | 6th May, 1981 | 42 years |
| Anniversary #839 | 18th December, 2003 | 19 years |
| Anniversary #840 | 5th September, 2005 | 18 years |
| Anniversary #841 | 25th May, 2012 | 11 years |
| Anniversary #842 | 5th November, 1982 | 41 years |
| Anniversary #843 | 25th January, 2008 | 15 years |
| Anniversary #844 | 8th February, 2008 | 15 years |
| Anniversary #845 | 12th December, 2010 | 12 years |
| Anniversary #846 | 31st December, 1984 | 38 years |
| Anniversary #847 | 5th September, 1981 | 42 years |
| Anniversary #848 | 26th October, 1991 | 32 years |
| Anniversary #849 | 7th November, 2008 | 15 years |
| Anniversary #850 | 1st June, 2010 | 13 years |
| Anniversary #851 | 4th August, 2005 | 18 years |
| Anniversary #852 | 23rd November, 2010 | 13 years |
| Anniversary #853 | 23rd October, 2004 | 19 years |
| Anniversary #854 | 14th January, 2013 | 10 years |
| Anniversary #855 | 1st January, 2012 | 11 years |
| Anniversary #856 | 1st August, 2010 | 13 years |
| Anniversary #857 | 19th January, 2010 | 13 years |
| Anniversary #858 | 3rd January, 2013 | 10 years |
| Anniversary #859 | 28th January, 1997 | 26 years |
| Anniversary #860 | 28th January, 1988 | 35 years |
| Anniversary #861 | 28th January, 2006 | 17 years |
| Anniversary #862 | 28th May, 1998 | 25 years |
| Anniversary #863 | 11th October, 2011 | 12 years |
| Anniversary #864 | 11th July, 2011 | 12 years |
| Anniversary #865 | 6th February, 1986 | 37 years |
| Anniversary #866 | 27th May, 2012 | 11 years |
| Anniversary #867 | 28th March, 2011 | 12 years |
| Anniversary #868 | 21st February, 2010 | 13 years |
| Anniversary #869 | 12th July, 1993 | 30 years |
| Anniversary #870 | 4th January, 1992 | 31 years |
| Anniversary #871 | 3rd October, 1993 | 30 years |
| Anniversary #872 | 22nd June, 2011 | 12 years |
| Anniversary #873 | 20th October, 1990 | 33 years |
| Anniversary #874 | 8th May, 1986 | 37 years |
| Anniversary #875 | 22nd May, 1987 | 36 years |
| Anniversary #876 | 8th May, 2010 | 13 years |
| Anniversary #877 | 17th October, 2010 | 13 years |
| Anniversary #878 | 30th August, 2005 | 18 years |
| Anniversary #879 | 2nd June, 1975 | 48 years |
| Anniversary #880 | 2nd June, 1975 | 48 years |
| Anniversary #881 | 15th July, 2004 | 19 years |
| Anniversary #882 | 10th November, 2010 | 13 years |
| Anniversary #883 | 8th June, 2006 | 17 years |
| Anniversary #884 | 19th November, 2004 | 19 years |
| Anniversary #885 | 7th May, 2007 | 16 years |
| Anniversary #886 | 20th March, 1988 | 35 years |
| Anniversary #887 | 20th June, 1998 | 25 years |
| Anniversary #888 | 14th January, 1985 | 38 years |
| Anniversary #889 | 25th June, 2001 | 22 years |
| Anniversary #890 | 1st July, 1985 | 38 years |
| Anniversary #891 | 20th December, 2010 | 12 years |
| Anniversary #892 | 25th April, 2011 | 12 years |
| Anniversary #893 | 26th April, 2007 | 16 years |
| Anniversary #894 | 1st April, 2012 | 11 years |
| Anniversary #895 | 21st August, 2007 | 16 years |
| Anniversary #896 | 20th February, 1982 | 41 years |
| Anniversary #897 | 4th July, 2013 | 10 years |
| Anniversary #898 | 23rd October, 2011 | 12 years |
| Anniversary #899 | 28th August, 1983 | 40 years |
| Anniversary #900 | 29th September, 1991 | 32 years |
| Anniversary #901 | 13th August, 2008 | 15 years |
| Anniversary #902 | 15th July, 1975 | 48 years |
| Anniversary #903 | 19th September, 1980 | 43 years |
| Anniversary #904 | 21st August, 2011 | 12 years |
| Anniversary #905 | 13th March, 1989 | 34 years |
| Anniversary #906 | 12th April, 2012 | 11 years |
| Anniversary #907 | 28th August, 1987 | 36 years |
| Anniversary #908 | 20th October, 2012 | 11 years |
| Anniversary #909 | 14th July, 2010 | 13 years |
| Anniversary #910 | 1st June, 1981 | 42 years |
| Anniversary #911 | 10th May, 1971 | 52 years |
| Anniversary #912 | 8th September, 1989 | 34 years |
| Anniversary #913 | 27th August, 2006 | 17 years |
| Anniversary #914 | 5th February, 1992 | 31 years |
| Anniversary #915 | 10th December, 2005 | 17 years |
| Anniversary #916 | 29th July, 1996 | 27 years |
| Anniversary #917 | 18th March, 2011 | 12 years |
| Anniversary #918 | 9th September, 1983 | 40 years |
| Anniversary #919 | 29th September, 1996 | 27 years |
| Anniversary #920 | 13th January, 1995 | 28 years |
| Anniversary #921 | 27th May, 2012 | 11 years |
| Anniversary #922 | 4th November, 2012 | 11 years |
| Anniversary #923 | 16th February, 2005 | 18 years |
| Anniversary #924 | 9th September, 1993 | 30 years |
| Anniversary #925 | 8th October, 2012 | 11 years |
| Anniversary #926 | 13th June, 1974 | 49 years |
| Anniversary #927 | 25th November, 1991 | 32 years |
| Anniversary #928 | 28th September, 2012 | 11 years |
| Anniversary #929 | 13th April, 1993 | 30 years |
| Anniversary #930 | 17th March, 1987 | 36 years |
| Anniversary #931 | 23rd May, 2002 | 21 years |
| Anniversary #932 | 7th January, 1997 | 26 years |
| Anniversary #933 | 11th November, 2012 | 11 years |
| Anniversary #934 | 9th June, 2013 | 10 years |
| Anniversary #935 | 18th September, 2012 | 11 years |
| Anniversary #936 | 1st January, 1990 | 33 years |
| Anniversary #937 | 15th October, 1985 | 38 years |
| Anniversary #938 | 23rd October, 1978 | 45 years |
| Anniversary #939 | 11th November, 2002 | 21 years |
| Anniversary #940 | 27th August, 2013 | 10 years |
| Anniversary #941 | 4th March, 1985 | 38 years |
| Anniversary #942 | 21st June, 1982 | 41 years |
| Anniversary #943 | 18th May, 1975 | 48 years |
| Anniversary #944 | 19th March, 1992 | 31 years |
| Anniversary #945 | 8th June, 2003 | 20 years |
| Anniversary #946 | 28th January, 1992 | 31 years |
| Anniversary #947 | 22nd March, 2010 | 13 years |
| Anniversary #948 | 1st January, 2007 | 16 years |
| Anniversary #949 | 1st January, 1990 | 33 years |
| Anniversary #950 | 30th January, 1977 | 46 years |
| Anniversary #951 | 8th August, 2011 | 12 years |
| Anniversary #952 | 26th December, 2008 | 14 years |
| Anniversary #953 | 31st January, 2004 | 19 years |
| Anniversary #954 | 20th January, 2009 | 14 years |
| Anniversary #955 | 7th May, 2007 | 16 years |
| Anniversary #956 | 15th March, 1996 | 27 years |
| Anniversary #957 | 3rd February, 2014 | 9 years |
| Anniversary #958 | 7th February, 2014 | 9 years |
| Anniversary #959 | 26th February, 2010 | 13 years |
| Anniversary #960 | 19th April, 1988 | 35 years |
| Anniversary #961 | 14th August, 1984 | 39 years |
| Anniversary #962 | 10th February, 2008 | 15 years |
| Anniversary #963 | 20th December, 2010 | 12 years |
| Anniversary #964 | 2nd July, 2002 | 21 years |
| Anniversary #965 | 2nd July, 2004 | 19 years |
| Anniversary #966 | 17th April, 2007 | 16 years |
| Anniversary #967 | 22nd February, 2014 | 9 years |
| Anniversary #968 | 9th January, 2009 | 14 years |
| Anniversary #969 | 23rd April, 2010 | 13 years |
| Anniversary #970 | 1st January, 2001 | 22 years |
| Anniversary #971 | 20th May, 2010 | 13 years |
| Anniversary #972 | 14th December, 2010 | 12 years |
| Anniversary #973 | 9th August, 2011 | 12 years |
| Anniversary #974 | 2nd August, 2011 | 12 years |
| Anniversary #975 | 8th June, 2010 | 13 years |
| Anniversary #976 | 24th June, 2001 | 22 years |
| Anniversary #977 | 20th March, 2012 | 11 years |
| Anniversary #978 | 9th February, 2014 | 9 years |
| Anniversary #979 | 16th June, 2007 | 16 years |
| Anniversary #980 | 5th July, 1984 | 39 years |
| Anniversary #981 | 25th April, 2014 | 9 years |
| Anniversary #982 | 20th August, 2013 | 10 years |
| Anniversary #983 | 10th May, 2013 | 10 years |
| Anniversary #984 | 5th March, 2013 | 10 years |
| Anniversary #985 | 17th March, 2013 | 10 years |
| Anniversary #986 | 15th May, 2014 | 9 years |
| Anniversary #987 | 27th March, 2009 | 14 years |
| Anniversary #988 | 18th October, 1980 | 43 years |
| Anniversary #989 | 2nd December, 1989 | 34 years |
| Anniversary #990 | 21st September, 2005 | 18 years |
| Anniversary #991 | 2nd March, 2012 | 11 years |
| Anniversary #992 | 1st January, 1985 | 38 years |
| Anniversary #993 | 8th March, 1990 | 33 years |
| Anniversary #994 | 2nd July, 2011 | 12 years |
| Anniversary #995 | 18th December, 1995 | 27 years |
| Anniversary #996 | 23rd April, 1995 | 28 years |
| Anniversary #997 | 22nd May, 1987 | 36 years |
| Anniversary #998 | 20th May, 1984 | 39 years |
| Anniversary #999 | 29th June, 2012 | 11 years |
| Anniversary #1000 | 13th June, 2006 | 17 years |
| Anniversary #1001 | 15th October, 1993 | 30 years |
| Anniversary #1002 | 20th May, 2014 | 9 years |
| Anniversary #1003 | 13th December, 1987 | 35 years |
| Anniversary #1004 | 15th November, 1987 | 36 years |
| Anniversary #1005 | 15th July, 1985 | 38 years |
| Anniversary #1006 | 11th January, 1966 | 57 years |
| Anniversary #1007 | 23rd June, 2014 | 9 years |
| Anniversary #1008 | 25th August, 2009 | 14 years |
| Anniversary #1009 | 26th January, 1992 | 31 years |
| Anniversary #1010 | 13th May, 2013 | 10 years |
| Anniversary #1011 | 10th April, 1993 | 30 years |
| Anniversary #1012 | 21st June, 1999 | 24 years |
| Anniversary #1013 | 20th August, 2012 | 11 years |
| Anniversary #1014 | 8th July, 2014 | 9 years |
| Anniversary #1015 | 27th September, 1968 | 55 years |
| Anniversary #1016 | 26th August, 2014 | 9 years |
| Anniversary #1017 | 31st October, 1992 | 31 years |
| Anniversary #1018 | 7th November, 1992 | 31 years |
| Anniversary #1019 | 5th May, 1995 | 28 years |
| Anniversary #1020 | 20th August, 2012 | 11 years |
| Anniversary #1021 | 14th October, 2007 | 16 years |
| Anniversary #1022 | 20th June, 2013 | 10 years |
| Anniversary #1023 | 19th January, 2010 | 13 years |
| Anniversary #1024 | 1st January, 1982 | 41 years |
| Anniversary #1025 | 1st January, 2015 | 8 years |
| Anniversary #1026 | 1st September, 1967 | 56 years |
| Anniversary #1027 | 5th May, 1987 | 36 years |
| Anniversary #1028 | 6th November, 1991 | 32 years |
| Anniversary #1029 | 1st June, 1985 | 38 years |
| Anniversary #1030 | 23rd May, 1999 | 24 years |
| Anniversary #1031 | 7th March, 2005 | 18 years |
| Anniversary #1032 | 1st January, 1987 | 36 years |
| Anniversary #1033 | 5th February, 2014 | 9 years |
| Anniversary #1034 | 8th August, 1987 | 36 years |
| Anniversary #1035 | 7th October, 2005 | 18 years |
| Anniversary #1036 | 1st September, 1990 | 33 years |
| Anniversary #1037 | 31st January, 2009 | 14 years |
| Anniversary #1038 | 26th June, 2014 | 9 years |
| Anniversary #1039 | 12th October, 2015 | 8 years |
| Anniversary #1040 | 26th December, 2009 | 13 years |
| Anniversary #1041 | 17th October, 2013 | 10 years |
| Anniversary #1042 | 6th October, 2015 | 8 years |
| Anniversary #1043 | 17th October, 2015 | 8 years |
| Anniversary #1044 | 1st July, 2015 | 8 years |
| Anniversary #1045 | 1st January, 1998 | 25 years |
| Anniversary #1046 | 1st May, 2015 | 8 years |
| Anniversary #1047 | 21st August, 2007 | 16 years |
| Anniversary #1048 | 26th September, 2016 | 7 years |
| Anniversary #1049 | 17th April, 2014 | 9 years |
| Anniversary #1050 | 24th January, 2009 | 14 years |
| Anniversary #1051 | 27th January, 2016 | 7 years |
| Anniversary #1052 | 4th April, 2010 | 13 years |
| Anniversary #1053 | 26th February, 2011 | 12 years |
| Anniversary #1054 | 20th April, 2010 | 13 years |
| Anniversary #1055 | 23rd March, 2012 | 11 years |
| Anniversary #1056 | 23rd May, 2011 | 12 years |
| Anniversary #1057 | 13th June, 2015 | 8 years |
| Anniversary #1058 | 15th October, 1983 | 40 years |
| Anniversary #1059 | 8th July, 2000 | 23 years |
| Anniversary #1060 | 1st August, 2012 | 11 years |
| Anniversary #1061 | 8th March, 1981 | 42 years |
| Anniversary #1062 | 4th July, 2015 | 8 years |
| Anniversary #1063 | 20th April, 2016 | 7 years |
| Anniversary #1064 | 30th December, 2013 | 9 years |
| Anniversary #1065 | 14th October, 1987 | 36 years |
| Anniversary #1066 | 1st January, 1987 | 36 years |
| Anniversary #1067 | 7th April, 1982 | 41 years |
| Anniversary #1068 | 23rd January, 2017 | 6 years |
| Anniversary #1069 | 25th February, 1984 | 39 years |
| Anniversary #1070 | 4th April, 2009 | 14 years |
| Anniversary #1071 | 13th June, 1991 | 32 years |
| Anniversary #1072 | 12th April, 1997 | 26 years |
| Anniversary #1073 | 11th May, 2017 | 6 years |
| Anniversary #1074 | 10th May, 1998 | 25 years |
| Anniversary #1075 | 25th June, 1996 | 27 years |
| Anniversary #1076 | 27th September, 2013 | 10 years |
| Anniversary #1077 | 21st August, 2007 | 16 years |
| Anniversary #1078 | 27th June, 2013 | 10 years |
| Anniversary #1079 | 14th March, 2006 | 17 years |
| Anniversary #1080 | 13th October, 2009 | 14 years |
| Anniversary #1081 | 7th March, 2004 | 19 years |
| Anniversary #1082 | 12th April, 2003 | 20 years |
| Anniversary #1083 | 2nd September, 2017 | 6 years |
| Anniversary #1084 | 1st April, 2014 | 9 years |
| Anniversary #1085 | 20th July, 1972 | 51 years |
| Anniversary #1086 | 11th January, 1992 | 31 years |
| Anniversary #1087 | 13th December, 1998 | 24 years |
| Anniversary #1088 | 29th August, 1993 | 30 years |
| Anniversary #1089 | 31st May, 1985 | 38 years |
| Anniversary #1090 | 2nd September, 1997 | 26 years |
| Anniversary #1091 | 12th July, 2013 | 10 years |
| Anniversary #1092 | 19th November, 2018 | 5 years |
| Anniversary #1093 | 11th March, 1996 | 27 years |
| Anniversary #1094 | 8th January, 2017 | 6 years |
| Anniversary #1095 | 23rd August, 2012 | 11 years |
| Anniversary #1096 | 25th November, 1980 | 43 years |
| Anniversary #1097 | 1st December, 1999 | 24 years |
| Anniversary #1098 | 5th June, 2005 | 18 years |
| Anniversary #1099 | 9th February, 1985 | 38 years |
| Anniversary #1100 | 12th April, 2013 | 10 years |
| Anniversary #1101 | 11th June, 2017 | 6 years |
| Anniversary #1102 | 30th March, 1997 | 26 years |
| Anniversary #1103 | 30th January, 2002 | 21 years |
| Anniversary #1104 | 5th September, 1998 | 25 years |
| Anniversary #1105 | 12th October, 1983 | 40 years |
| Anniversary #1106 | 5th November, 1999 | 24 years |
| Anniversary #1107 | 30th May, 2012 | 11 years |
| Anniversary #1108 | 13th June, 1992 | 31 years |
| Anniversary #1109 | 5th August, 1973 | 50 years |
| Anniversary #1110 | 2nd February, 1980 | 43 years |
| Anniversary #1111 | 9th February, 1953 | 70 years |
| Anniversary #1112 | 19th December, 2019 | 3 years |
| Anniversary #1113 | 25th February, 1961 | 62 years |
| Anniversary #1114 | 2nd July, 2009 | 14 years |
| Anniversary #1115 | 7th September, 1990 | 33 years |
| Anniversary #1116 | 8th May, 1982 | 41 years |
| Anniversary #1117 | 20th July, 2019 | 4 years |
| Anniversary #1118 | 21st April, 1989 | 34 years |
| Anniversary #1119 | 16th January, 2009 | 14 years |
| Anniversary #1120 | 30th August, 2020 | 3 years |
| Anniversary #1121 | 19th September, 2011 | 12 years |
| Anniversary #1122 | 2nd September, 1997 | 26 years |
| Anniversary #1123 | 19th September, 2020 | 3 years |
| Anniversary #1124 | 5th May, 1981 | 42 years |
| Anniversary #1125 | 18th June, 2021 | 2 years |
| Anniversary #1126 | 13th August, 2021 | 2 years |
| Anniversary #1127 | 1st January, 1970 | 53 years |
| Anniversary #1128 | 21st August, 2007 | 16 years |
| Anniversary #1129 | 11th April, 1977 | 46 years |
| Anniversary #1130 | 10th February, 2005 | 18 years |
| Anniversary #1131 | 12th June, 1972 | 51 years |
| Anniversary #1132 | 9th February, 1986 | 37 years |
| Anniversary #1133 | 1st January, 1990 | 33 years |
| Anniversary #1134 | 11th March, 2022 | 1 years |
| Anniversary #1135 | 14th March, 1999 | 24 years |
| Anniversary #1136 | 1st May, 1999 | 24 years |
| Anniversary #1137 | 29th March, 2019 | 4 years |
| Anniversary #1138 | 4th February, 1977 | 46 years |
| Anniversary #1139 | 25th January, 1983 | 40 years |
| Anniversary #1140 | 14th December, 1996 | 26 years |
| Anniversary #1141 | 1st January, 2012 | 11 years |
| Anniversary #1142 | 12th November, 1988 | 35 years |
| Anniversary #1143 | 30th August, 2022 | 1 years |
| Anniversary #1144 | 9th February, 2022 | 1 years |
| Anniversary #1145 | 1st November, 1998 | 25 years |
| Anniversary #1146 | 1st January, 1980 | 43 years |
| Anniversary #1147 | 13th December, 2021 | 1 years |
| Anniversary #1148 | 11th October, 1988 | 35 years |
| Anniversary #1149 | 6th August, 2013 | 10 years |
| Anniversary #1150 | 1st January, 1973 | 50 years |
| Anniversary #1151 | 9th February, 2021 | 2 years |
| Anniversary #1152 | 31st December, 2022 | 0 years |
| Anniversary #1153 | 9th January, 2023 | 0 years |
| Anniversary #1154 | 20th April, 2013 | 10 years |
| Anniversary #1155 | 12th January, 2023 | 0 years |
| Anniversary #1156 | 17th April, 2023 | 0 years |
| Anniversary #1157 | 16th March, 2023 | 0 years |
| Anniversary #1158 | 7th May, 2023 | 0 years |
| Anniversary #1159 | 14th March, 1999 | 24 years |
| Anniversary #1160 | 2nd September, 2022 | 1 years |
| Anniversary #1161 | 28th June, 2008 | 15 years |
| Anniversary #1162 | 16th May, 1986 | 37 years |
| Anniversary #1163 | 9th September, 2011 | 12 years |
| Anniversary #1164 | 10th August, 1995 | 28 years |
| Anniversary #1165 | 30th July, 2023 | 0 years |
| Anniversary #1166 | 28th October, 2021 | 2 years |
| Anniversary #1167 | 23rd May, 1984 | 39 years |
| | | 27662 Total Years Sober |